Welcome
Eatontown Royales Alumni


to the official
Royales Jr. Drum & Bugle Corps Alumni Home Page



NEW PICTURES
FROM BARBARA JOHNS'
ROYALES SCRAPBOOK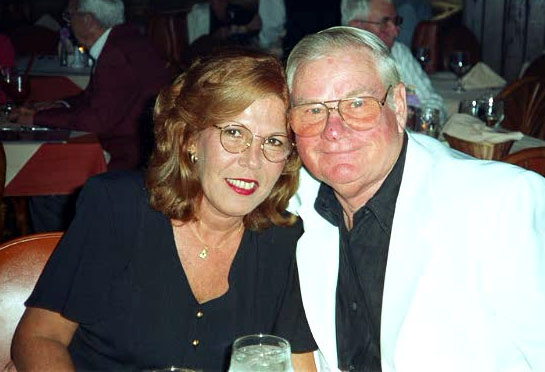 Wedding bells for George Jones!
Many years after the sudden death of Jean, George got remarried. His brides name is Regina and the wedding was on November 22, 1998.
Congratulatory cards can be sent to them at:
George R. Jones
7816 Venetian Street
Miramar, FL 33023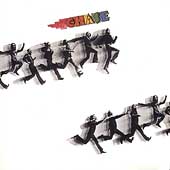 Chase on CD
Any brass fan who likes music in the style of Blood Sweat & Tears or early Chicago (before they forgot that BRASS was what made them special) absolutely MUST have this rare CD in his/her music collection.
Formerly only available on LP at garage sales, this discontinued album has finally been rereleased on Compact Disk.
That's right! CD BABY!!!!
(Thanks to Barbara Johns for the tip)
Did I mention....CD?
Not available in store (at least not that I've seen) it can be ordered for under $11.00 at cdnow


NEW ADDRESS IS HERE!!!!!!

If you have been using http://www.thecore.com/~johnegan/royales/royales.htm
to access this page, please note that as of 12/1/98 that site is inactive since I dropped my account with The Core and picked up service through Comcast @Home cable internet access. This should provide faster page loading. I am not yet fully moved to Comcast, so I have temporarily set up an account with Tripod and moved our site there. You can now access this page at:
https://members.tripod.com/royales/royales.htm
Also, you can always use this new simplified address:
http://come.to/royales
No matter where I move this page to, you will be forwarded to the new address if you use the come.to link above.
HINT
The best way to get rid of the annoying Tripod pop-up window that appears each time you come to this page is this: instead of closing the box (clicking on the X), MINIMIZE it (by clicking on the _ ) that will prevent it from reopening each time you come back to this page using the "back" arrow..



Click on the G Clef for samples of our music.


Come here to chat with your old friends!!!!!!
No software download required.
(requires a browser with Java capabilites)

Guestbook!
Tell everybody what you've been up to and how to contact you. I am using a guestbook on a remote site for now until I can figure out what I did to screw up my local guestbook.

Similar to the guestbook, however the Forum allows you to ask questions and get answers, make statements and get feedback, etc. Who is the best corps out there today? Who has the smokingest horn line, the tighest drumline, coolest guard? What are your reunion suggestions? Who would you like to find out how to get ahold of? Give your opinion and see who does or doesn't agree with you. The forum is brand new as of 8/19/98 so I'm not 100% sure how it will work out, but give it a try and let's see. So far I have discovered that anything you post does not show up immediately. So be patient, hopefully it will show up later in the day. (I'm still waiting). I've also discovered that you have to fill out a short registration form with Delphi (the service that provides the forum) to enter, but it's free, short and quick. The registration allows you to post your own messages on the forum.

WE NEED NAMES AND ADDRESSES
FOR REUNION PLANNING.
We want to start working on a reunion, but with the few names we have it would be a waste. We need names, addresses, e-mail, phone numbers, anything you can send to help us get in touch with members so we can get enough people for a reunion to be worthwhile. Send info to:
royales@royal.net

or write to:
John Egan
P.O. Box 4236
Brick, NJ 08723

Following is a list of people I have been able to track down, but I need your help in finding others. The names in parentheses after some of the girls names are their new married names. Some names have a link which you can go to if you'd like to see more about them. Some of the links are to that members own homepage, some are to a small homepage that I made for them, using the information they gave me, and some go directly to an e-mail option. Experiment. Everyone on this page wants to hear from you, so feel free to get in touch with them at their e-mail site, their address, or, if no other option is given, you can e-mail me directly and I will see that they get your message. Have fun:

Horn line:
Ricky Ables Solo Sorpano e-mail
Fran Buntin (Henderson) Baritone e-mail
Vernon (Chuck) Buntin Solo Soprano e-mail
Mike Clarke Soprano e-mail
Darren (Mason) Cytryn Soprano e-mail
Karen Dougherty (Griffitts) Soprano/Mellophone e-mail
Henry Dresing Soprano e-mail
John R. Egan Solo Soprano Homepage or e-mail ( updated address)
Jackie Egan (Fritsche) Solo Soprano Homepage or e-mail
Chickie Farrell (Egan) Soprano e-mail (updated address)
Kevin Farrell Baritone Photo
Richard Farrell Baritone
John Francese Contra Bass
Carl Fritsche Solo Baritone e-mail
Megan Gallagher (Koch) e-mail
Debbie Horton (Marshall) Solo Baritone e-mail
Phyllis Jackson Contra Bass
Barbara Johns Soprano e-mail (address change update)
Tom Kraeutler Mellphone e-mail
Perry Levine Soprano, Mellophone e-mail
Steve Tier Solo Soprano e-mail
Ricky Trimboli Solo Baritone e-mail
Laurel Venberg (Ashford) french horn? e-mail
Mark Weaver Soprano e-mail
David Yhlen Baritone e-mail



Drum Line:
Steve (Little Stevie) Aleman e-mail
Sammy Berardesco Snare
Marc Buntin e-mail (updated address)
Donny Ellis Snare e-mail
Monty James Tympany
Anthony (Tony) Jenners Snare e-mail Homepage
Fred (Wheelbarrow) Oltarzewski Snare e-mail



Color Guard:
Candy Alcrim (Mackey) e-mail


Randi Jean Alcrim (Martinez) e-mail
Sandy Alcrim (Jasmin) Rifle e-mail
LouAnn Brand Rifle e-mail
Narda Carroll (Hay) Rifle
Jackie Egan (Fritsche) Rifle Homepage or e-mail
Chickie Farrell (Egan) Rifle e-mail
Denise Farrell (Forbes) Rifle
Sue Oka (Horton) (e-mail computer crashed - temporarily innactive)
Anthony (Tony) Jenners Rifle Homepage or e-mail
Colleen Manning Rifle
Noni Manning (Cavaliere) Rifle Homepage
Ricky Miles e-mail
Wayne Londel Mills Rifle
Rita Schaefer (Bongiovi) Rifle/Flag e-mail (updated address)
Vicki Smith (Grzankowski) e-mail



Adult staff
Billy Horton (e-mail computer crashed - temporarily inactive)
Dianne Horton e-mail
Mr. Stout Director
Gail Trimboli (LaBaron) e-mail
Ray Troxell Horn Instructor (e-mail appears to be innactive)
Mr. Fred Wolf Director




PICTURES FROM THE GOOD OLD DAYS

Flash back to 1970!!

While you're waiting for this page to improve, check out some of these other drum and bugle corps links!

A great Drum Corps Links Page: http://www.shore.net/~sedy/drumcorp.htm
Drum Corps newsgroup: rec.arts.marching.drumcorps
Need equipment? Try:


(This is not an ad, just a suggestion, no guarantees, I've never dealt with them or spoken to them. It's just a link I happened to stumble across....
Visitors since 7/12/98:

You can now get here by just typing:
http://come.to/royales
thanks to



I got it for free at http://come.to
Last updated September 2, 1999
by: John R. Egan